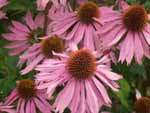 What a fabulous end of summer we have had in Britain, the last few weeks have been great weather to watch some awesome sport, and give the whole country the feel good factor.
Once the schools go back many people seem to think that time spent in the garden is over, but opportunities for enjoying the garden and working in it during autumn are far from over.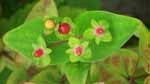 Winter is a long way off, so here are a few pointers to getting your garden looking amazing this season.
If you've not got any colour in your garden right now, the next few months are what us garden people call planting season. The soil is warm, there is plenty of rain, plants can settle in and get established well before the hard frosts arrive in winter.
What to plant?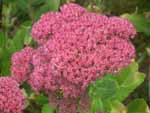 September is a fantastic month for colour, Aster's, Sedums, Echinacea, Japanese anemone's to name just a few, but don't just think about now, Autumn is the perfect time to plant bulbs and herbaceous perennials ready for next spring and summer.
If you don't have the changing colours of autumn happening outside your window, with leaves and berries changing from green to glorious golds and reds now is a great time to plant shrubs for next year and make your garden glow.
So get planting now so that next year you will have colour all year round. If you don't know where to start, what plants to choose or where to plant them, then Holley Designs can help with our planting plan service.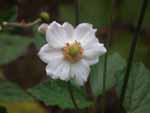 Keep mowing!
The soil is still warm, and with rain and a little sun the grass will keep growing for many months, wait a while before putting away the lawn mower for the winter, it will make your job so much easier in the spring.
We have four seasons and with careful thought and planning now, all of them can be glorious in the garden.