Adding colour with confidence
Try to think like an artist and paint a picture with colours in your garden.
Create drama and interest in your garden by planting spots of your favourite colour throughout the garden: a clump close to the house, another in the middle and more at the end of the garden. The recurring colour will draw the eye through your landscape and give your garden a cohesive feel.
To add an extra pro touch, get inspired by nature and use different plants which contain the same colour to help bring a scheme together, for example the Iris 'Indian Chief' in my garden has the same orange in the centre as the Geum 'Totally tangerine' behind it. Also this euphorbia has the brightest green and an amazing deep red in its tiny flower, which is perfect next to this purple Heuchera.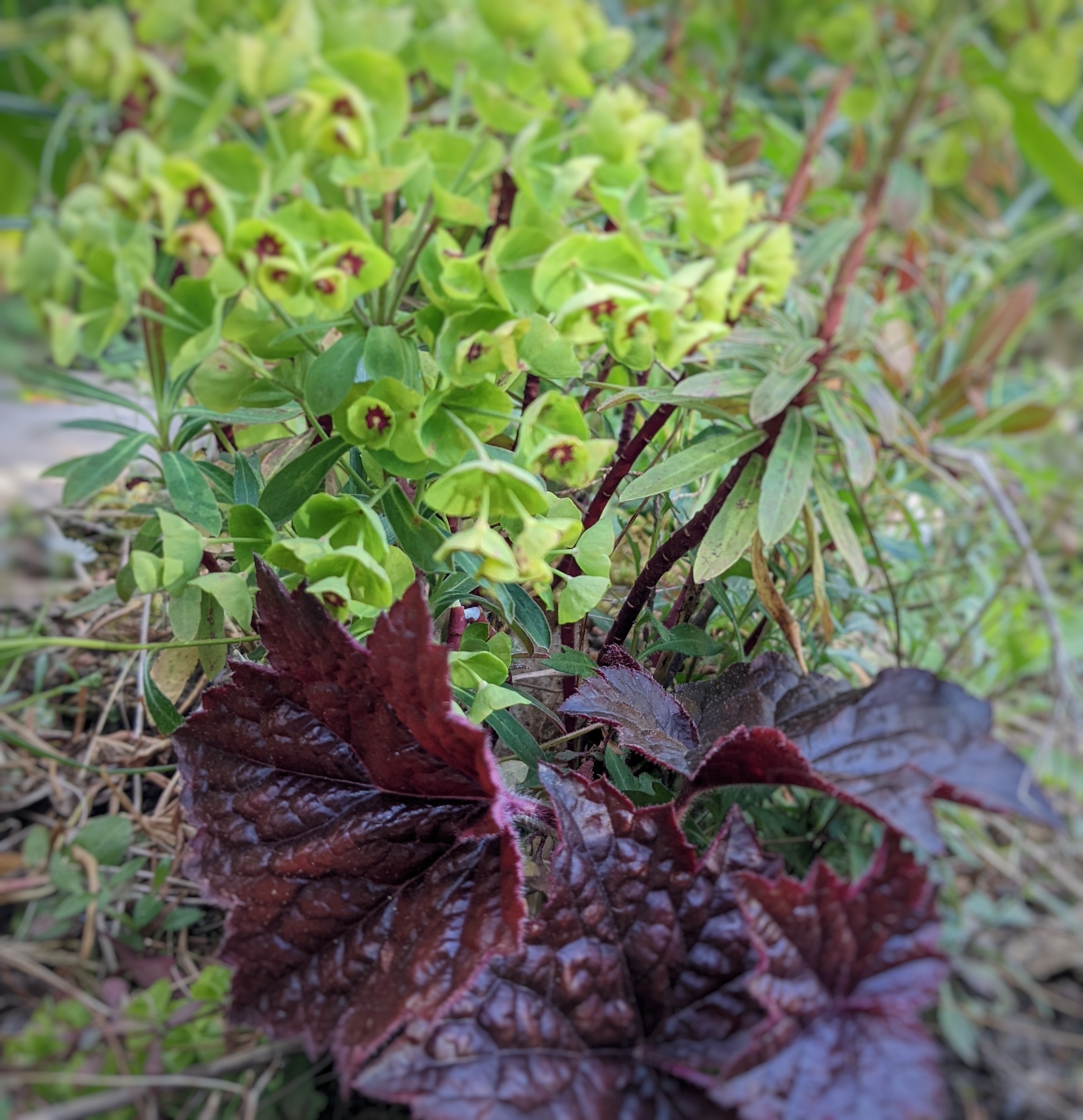 3. Hot bright colours such as red, orange and yellow draw the eye more than cooler shades of blues, purples and whites, and can be really useful as focal points to direct the eye away from an area of the garden you would rather not see, like your bins for example.
4. It doesn't have to bright and dazzling, be creative with your use of leaf colour too, silver leaves and white flowers will glow as the suns goes down, as will ornamental grasses with their light and fluffy flowers.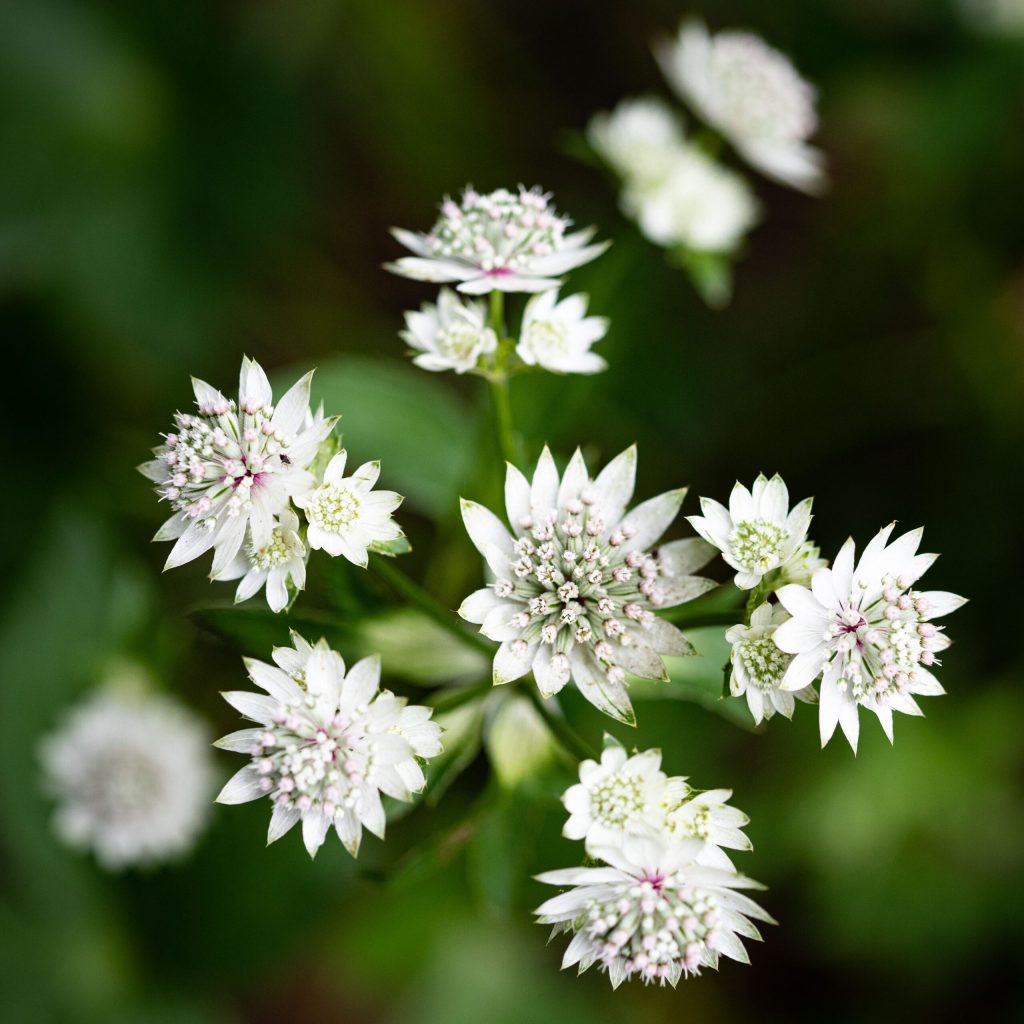 5. With careful planning you can adjust the colour scheme from season to season. For example, grow pink-, purple-, or blue-blooming bulbs and perennials in the spring; summery red and pink blossoms in the hot months; then combine red berries and warm colours with trees and shrubs which are changing to golden, orange, or red tones in autumn.