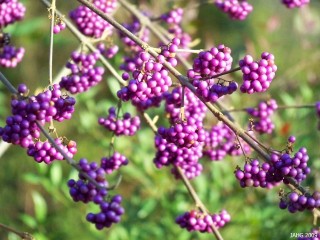 With a little thought our gardens can be almost as colourful in winter as other months, of course there is the amazing array of winter bedding plants in the garden centres, but  if you would like to have some permanent winter colour to brighten up December and January, here are just few jewels shining out of the borders
Callicapara Bodinieri – its vibrant purple berries look almost unreal and shine out from the border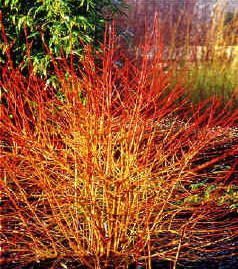 Cornus doesn't have any leaves or berries or flowers in winter, but the young stems are vibrant and bold and bright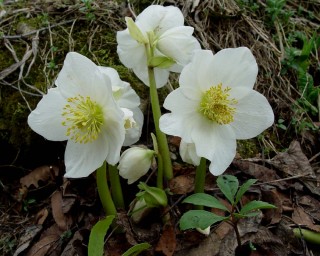 If you want to carpet the soil at the base of these beauties you can't go wrong with the clean crisp white of Helleborus Niger, aptly named the christmas rose.
My next choice is an evergreen with a real winter punch. Mahonia x media wintersun is a real stunner. and has a great fragrance, as do the dainty flowers of Sarcococca Hookeriana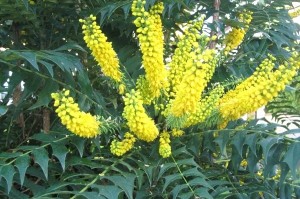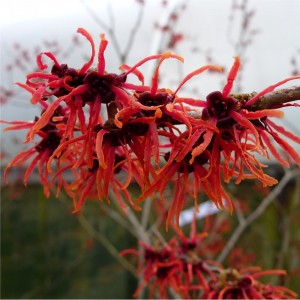 A real stunner with a range of warm firey yellows oranges and reds is the witch hazel amazing colour amazing fragrance.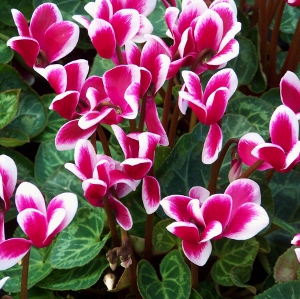 Underneath it all we have the amazing emergence of tiny little flowers in whites, purples pinks and reds of the cyclamen
Holley Designs can advice and supply any or all of these plants all you have to do is ask Click here to contact us